OJAA Topgolf Charity Event:
A huge thank you to everyone for making the second OJAA Charity Topgolf Outing so successful. For the second year in a row we SOLD OUT with 113 people registered. We are still calculating the final numbers; however, it looks like the amount we will be able to donate for scholarships to the Pennie Z. Davis Early Learning Center will be $8,000! 
With costs going up from the first year, we are so proud to donate more money than we did last year. We know the families will be so grateful that more scholarship dollars are available. I want to extend a special thank you to all of our sponsors and silent auction partners. We are so excited to see what next year has in store. Mark your calendars for August 2023!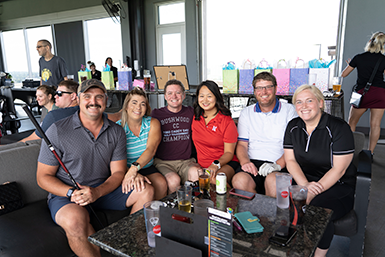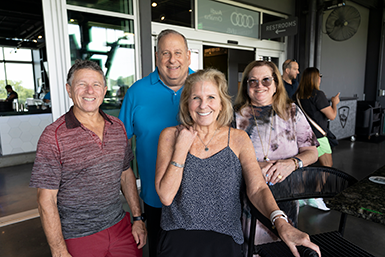 Click here to follow the Omaha Jewish Alumni Association on Facebook and join the conversation!


This year sure was a fun one.  We kept cranking out OJAA monthly newsletters (which I hope everyone enjoys), while adding weekly Shabbat posts on our ever-growing Facebook and Instagram pages.  Unfortunately, we were unable to host an out-of-town event this year, and we are really hoping to do so in 2023.  If you want to bring OJAA to your city, please give me a call, or send me an email.  I enjoy speaking with every member that calls to talk with me!  
This year we added some board members, and said goodbye to some original members.  Thank you to Patty Nogg, Sarah Spooner, Jody Malashock, and Howard Epstein for being on the board from the beginning.  We wish you the best in your future endeavors.  We would like to welcome our new members to the board.  There are many who are unaware that I'm not a one-person operation, and I would like to share the spotlight on the individuals who make the Omaha Jewish Alumni Association special.  A special thanks to Gary Epstein, Lisa Epstein, Asher Stoller, Rachel Ring, Jessica Cohn, Mushka Tenenbaum, Bob Rifkin, Amy Shivvers, Brian Nogg, Gary Javitch, Stephanie Cohen, Amy Dworin, and Danielle Gordman.  Some are seasoned members, and some are about to sit in on their first or second meeting, and that is what makes our board so great!  I thank each and every one of you for your ideas and support.  This year we hosted a virtual trivia night, and even though it was a blast, we clearly saw that people wanted off of Zoom and the ability to get back to face-to-face gatherings when possible.  We also continued what we can now call a tradition in holding our second OJAA Charity Topgolf Outing to benefit the Pennie Z. Davis Early Learning Center.  This year was even more successful than the year before.  The Omaha Jewish Alumni Association is excited to announce that we raised $8,000 this year!  We had many unbelievable sponsors, and a record 113 people registered for the event.  Put it on the calendar for next August.  We are so thankful and so excited for a successful 2023.
If you have any questions about OJAA please contact Jay Katelman, OJAA Coordinator atjkatelman@jewishomaha.org or 402-334-6461.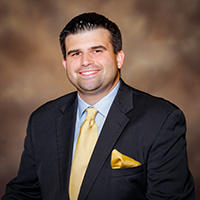 Jay Katelman
LIFE & LEGACY and OJAA Coordinator
jkatelman@jewishomaha.org
402-334-6461