Deadline has been extended to April 5, 2023.
An Annual Scholarship to Benefit an Aspiring Law Student
Bennett G. Hornstein had a fervent belief that every defendant, no matter how poor, was entitled to a good lawyer. He served for 20 years as assistant Douglas County public defender in Omaha, Nebraska and dedicated himself to helping others.
Bennett was a passionate humanist in his short life of 46 years, continuously fighting for the rights of individuals and working for what he truly believed was fairness for the underdog. He left behind a legacy of a strong will, integrity and a compassionate heart. After receiving his law degree at the University of California at Berkeley, he said, "I decided I would spend a significant portion of my life helping people who were hated, who were detested, whom nobody else would help." He did so despite his battle with cancer and his struggle with a throat ailment that left him almost without a voice for seven years. He argued in the U.S. Supreme Court against a Nebraska constitutional amendment that permitted judges to hold rape suspects without bail. Because of his throat ailment, Bennett almost missed the once in a lifetime opportunity to voice his argument in front of the U.S. Supreme Court, but amazingly battled to regain his voice just before the case began. In 1982, the National Legal Aid and Defender Association honored him referring to his "tireless efforts on behalf of the poor and powerless." Hornstein, with his efforts to protect the rights of people who couldn't afford a lawyer, demonstrated a commitment to justice and to legal scholarship.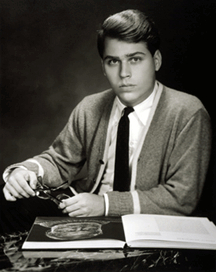 In this spirit, Bennett's family has established the Bennett G. Hornstein Endowment Fund in partnership with The Jewish Federation of Omaha. The fund will be used in the form of an annual scholarship awarded to an aspiring law student who demonstrates Bennett's core values and beliefs and is committed to working on behalf of "the poor and powerless" and strives to make a difference in the Nebraska legal community.
The Foundation welcomes donations to the Bennett G. Hornstein Endowment Fund in support of the scholarship. Donations may be made via the Foundation's website, www.jfofoundation.org, or by mail to: Jewish Federation of Omaha Foundation, 333 South 132nd Street, Omaha, NE 68154. For more information, call the Foundation at 402.334.6551.
For more information, please contact:
Diane Walker
Jewish Federation of Omaha
333 South 132nd Street
Omaha, NE 68154
(402) 334-6551
dwalker@jewishomaha.org