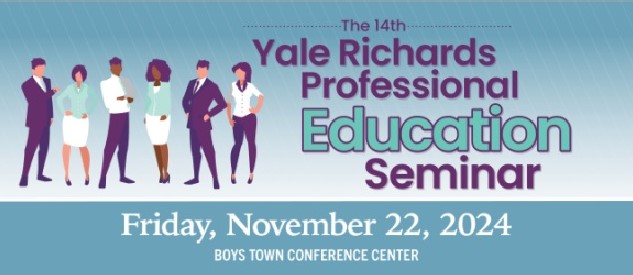 We're taking some time off to celebrate the 40th Anniversary of the 
Jewish Federation of Omaha Foundation! 
We'll be back in 2024! Please Save the Date and Plan to Join Us! 
Live & In-Person 
Friday, November 22, 2024 
7:30 a.m. - 12:30 p.m. 
Continuing education credits will be available for: 
lawyers, accountants, certified financial planners, insurance 
professionals and CAP participants 
For questions, please contact: 
Diane Walker 
402-334-6551
dwalker@jewishomaha.org 
Sponsored by: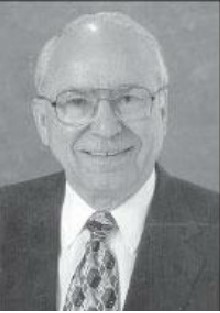 Yale Richards was a senior partner at the firm of Marks, Clare and Richards, LLC for many years. He also served as counsel and Executive Director of the Milton S. and Corinne N. Livingston Foundation for 28 years. In 1998, in recognition of Mr. Richards' valuable service to the Jewish community of Omaha that encompassed over 50 years, the Livingston Foundation established the Yale Richards Professional Education Endowment Fund, the purpose of which is to subvent the cost of periodic seminars for professional advisors and interested donors. Yale passed away in March of 2003.
Underwritten by the Yale Richards Professional Education Endowment, a component fund of the Jewish Federation of Omaha Foundation