"Hate and action against any minority, in particular those which have been the persecuted in the past, hurts all of them."
— Sons Pay Lasting Tribute to Their Father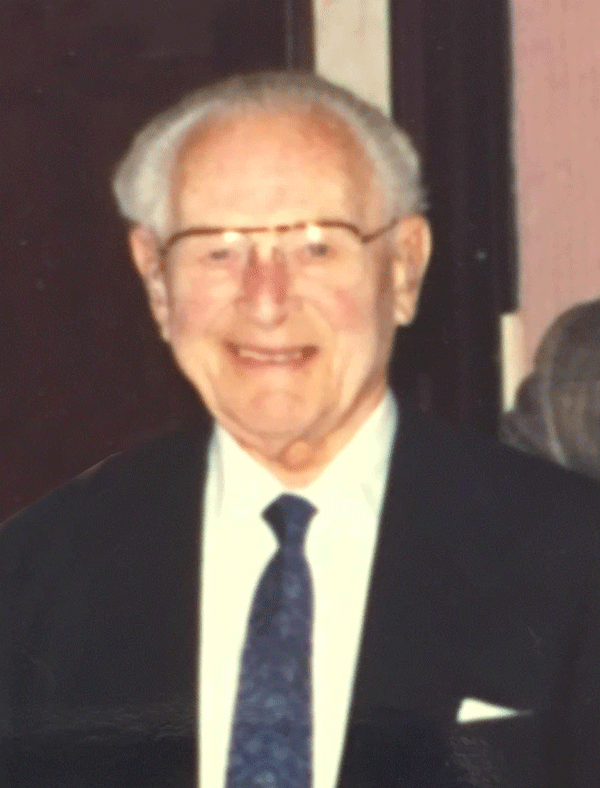 Jule Newman, of blessed memory, had what most would consider an impossible dream. As he told his young bride-to-be, Esther Kaplan, he would someday own a chain of grocery stores. And, with hard work, long hours, determination, and knowledge learned from working in his father's small grocery store, he did just that.
Jules' parents immigrated to Omaha from a small village near Budapest, Hungary (then Austria-Hungary). During his earliest years, he worked at his father's small grocery. Although not mandatory in those years, he still attended public school through the eighth grade. High school was not an option for children of poor immigrant families in the first decade of the 20th century. 
From this beginning, to building a chain of extremely successful supermarkets would be unusual and extraordinary for anyone.  After serving in the Medical Corps in World War 1, he worked in the shops department of the Union Pacific Railroad. After he had saved $1,100, enough seed money for a store in those years.
With his savings, Jule and a partner opened a grocery store in 1920.  Just three years later, he bought out his partner, and started to build a chain of grocery stores with his two brothers and a cousin.  The grocery store chain, known as Hinky Dinky, grew to 49 supermarkets in Nebraska, Iowa, Kansas and Missouri.  Jule's vision for his stores was innovative and progressive, helping to develop the modern grocery stores as we know them today.
As a loving and lasting tribute to their father, Bob (of blessed memory), Jim and Murray Newman have honored his memory by establishing the Jule M. Newman Anti-Bigotry Endowment Fund at the Jewish Federation of Omaha Foundation.  The fund will sponsor specific programming designed and conducted by the Anti-Defamation League Plains States Regional office.
Knowing that their father respected the mission of the ADL, Bob, Jim and Murray chose that organization as the beneficiary of the new fund. Jule had a strong interest in law enforcement; therefore, the fund will ensure that anti-bias training for law enforcement officers is presented annually.  A second priority for the fund will be for programming focusing on the prevention of hate, bigotry and anti-Semitism.
Jule Newman led a long, productive, and engaged life.  He is a man who deserves to be remembered for his community involvement and concern for others.  His generous spirit will live on through the Jule M. Newman Anti-Bigotry Endowment Fund.