The Legacy of Ephraim Marks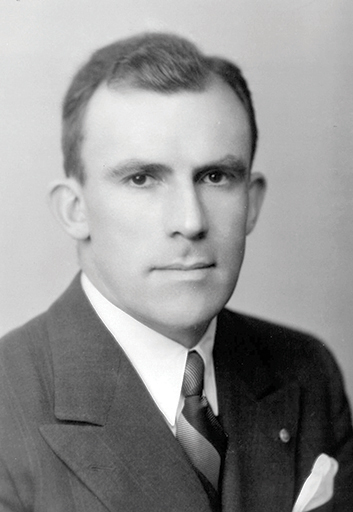 Ephraim Marks grew up in a poor immigrant family, worked his way through Creighton University, graduating law school in 1932, then served in the Army during World War II. After the war, he opened his own law practice, eventually partnering with fellow Creighton student, Truman Clare. In 1994 their firm merged with Richards, Riekes and Zabin, and is known today as Marks, Clare and Richards.
Not only was Ephraim a very successful lawyer, he was also dedicated to Omaha's Jewish community, the State of Israel and numerous secular causes. He traveled to Israel on a Jewish Federation of Omaha mission trip, was honored by Israel Bonds and the Federation. He served as a member of the Omaha Housing Authority, chairman of the Douglas County Democratic Party, was involved in the Nebraska AIDS project, Omaha Opera, and the Bemis Foundation.  
Through thoughtful planning, Ephraim provided for his long-time partner, David Rice, the Jewish Federation of Omaha and the Rose Blumkin Jewish Home by establishing a charitable remainder trust. After Ephraim passed away, David Rice received income from the trust for life. When David passed away, the balance remaining in trust was distributed as a charitable gift for the benefit of the Jewish Federation of Omaha and the Rose Blumkin Jewish Home.
With that charitable gift, to honor his wishes, and to create a permanent legacy in his name, the Jewish Federation's Board of Directors unanimously voted to establish the Ephraim L. Marks Jewish Federation Endowment Fund and the Ephraim L. Marks Rose Blumkin Jewish Home Endowment Fund. 
Each year, the Federation and the Home receive the income from the respective endowments to help subvent operating expenses and to fund programs and activities.
Ephraim was dedicated to Jewish causes important to him, and he generously made arrangements to endow those causes. Ephraim Marks has truly left a lasting legacy for Omaha's Jewish community.
If you are interested in establishing an endowment fund, please contact Howard Epstein at 402.334.6466 or at hepstein@jewishomaha.org.